Device Packaging 2020 Hotel
Hotel Reservations
Book your room at the WeKoPa by February 3rd!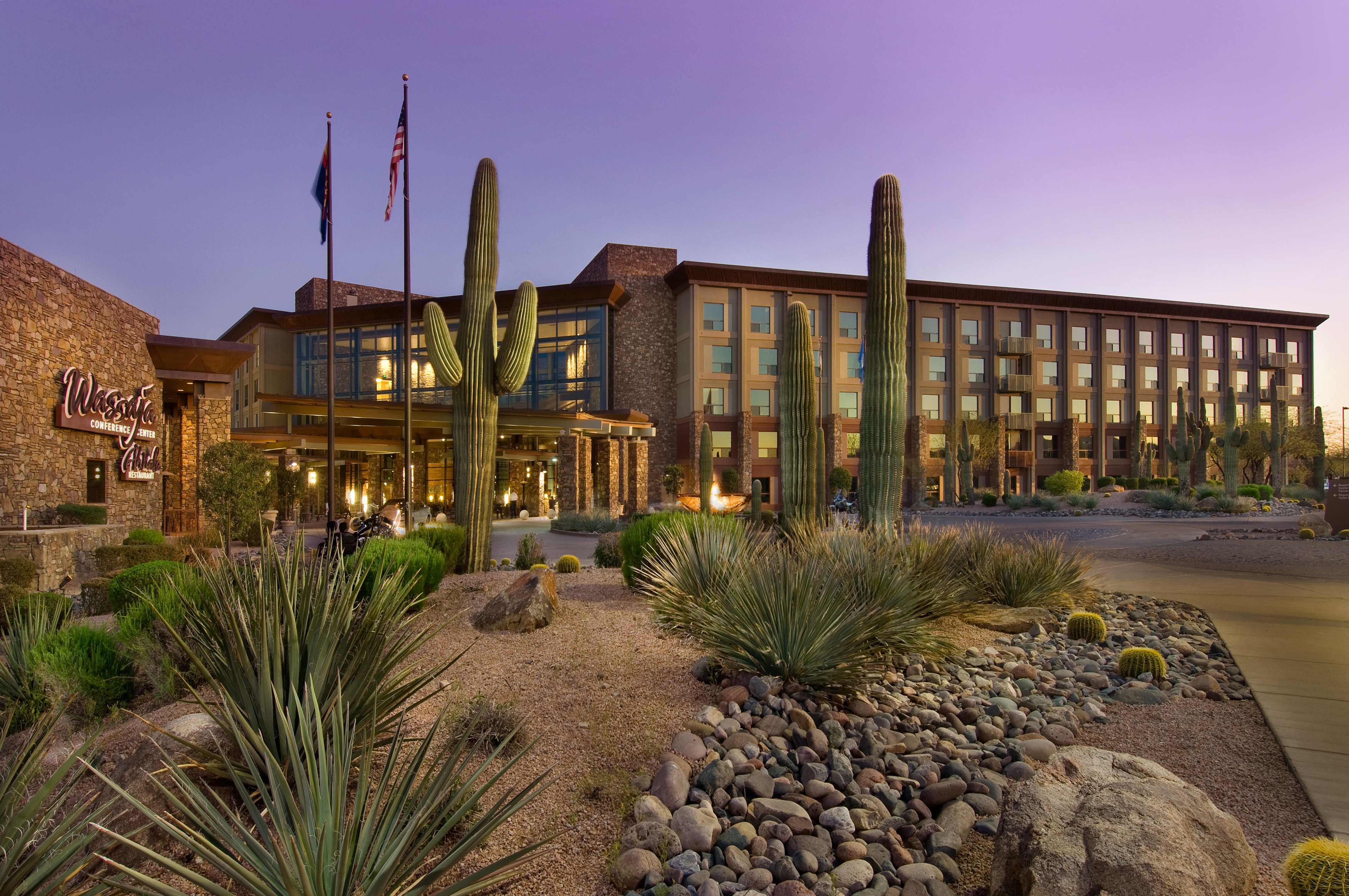 WeKoPa Resort and Casino
10438 North Fort McDowell Road
Fountain Hills, Arizona 85264
The Conference on Device Packaging returns to the WeKoPa Resort and Casino for 2020. The WeKoPa has been an attendee favorite host hotel for over a decade. Book early - this hotel sells out!
Rooms are available at the WeKoPa for the discounted DPC 2020 rate of $179/night plus taxes and fees through February 3rd or until the hotel sells out, whichever comes first.
Guests can also call the WeKoPa Resort reservations line at +1 (480) 789-5321 to make a room reservation. Make sure to mention the IMAPS Device Packaging Conference 2020 event or the group code 2020IMAPS.


Important Housing Alert and Disclaimers
Book your hotel reservation today! We have reserved a block of rooms at the host hotel to accommodate our attendees. The discounted room rates are only available until the hotel deadline listed above, or until the room block sells out (and they often sell out early - before the deadline). Reservations received after the noted deadline or after the room block has been filled may be subject to significantly higher rates, or be declined due to unavailability of rooms. IMAPS room blocks at most hotels historically sell out ahead of the discount deadline, so we encourage you to make your hotel reservations quickly for the best price and availability.
All reservations should be made directly with the hotel and within the IMAPS room block. IMAPS does not use a housing company. If any person or firm contacts you and offers to handle your reservations, please beware. They are completely unauthorized and possibly fraudulent. The convention industry is plagued by such groups. If you use one of them and experience any problems, including lost deposits and/or no reservation upon arrival, IMAPS may not be able to assist you. Please be aware in particular of "Exhibition Housing Services" whose salespeople have falsely claimed to be calling from IMAPS.
The only way to book a room in the official IMAPS housing block is using the reservations information above to book directly with the hotel team.